Internet Explorer Pop Up Blocker Settings
Description
An attempt is made to open a link or a report but the link or report will not open.
Configuration Steps
Go to your tools menu represented by a blue gear located at the top right hand corner of Internet Explorer (IE) as shown below. Next select menu option "Internet Options".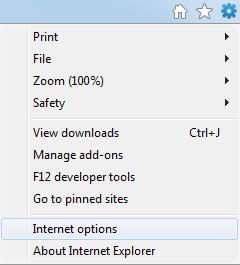 If option "Turn on Pop-up Blocker" is selected, proceed by clicking button "Settings".
If "Turn on Pop-up Blocker" is not selected, then Internet Explorer is not running a Pop-up Blocker. If Pop-ups are still being blocked then another program on your computer is controlling this function; you may need to contact your local IT support for assistance.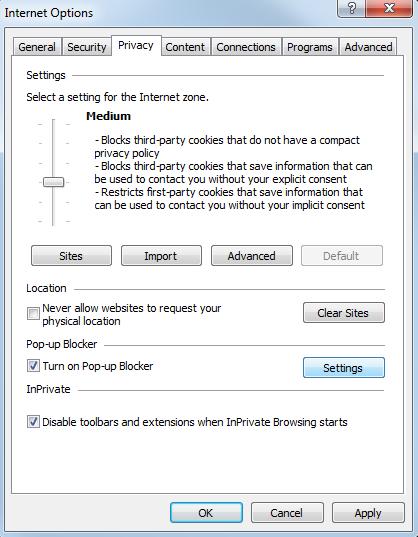 In line "Address of website to allow:" type *.upenn.edu then click button "Add".