Cache Settings
What is Cache?
include "what_is_cache.txt"; ?>
Steps to configure cache settings
Go to Internet Explorer's (IE) tools menu in the top right corner of your screen. The tools menu may appear as a gear in the upper right hand corner. Click the menu and select option "Internet options".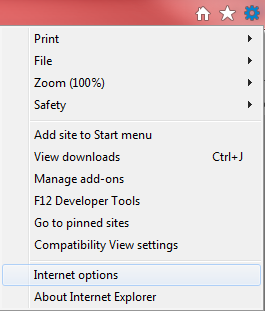 On the "General" tab, click button "Settings...".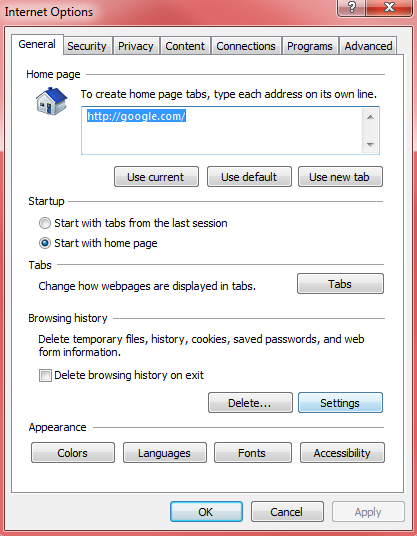 Check option "Every time I visit the webpage" to clear cache everytime you visit a website.
Check option "Everytime I start Internet Explorer" to clear cache each time your browser is opened.
Check option "Automatically" to let your system decide when to clear your cache.