Verify the .jnlp app suffix is linked to Java Web Start in Windows
Open Windows Control Panel and click on Programs: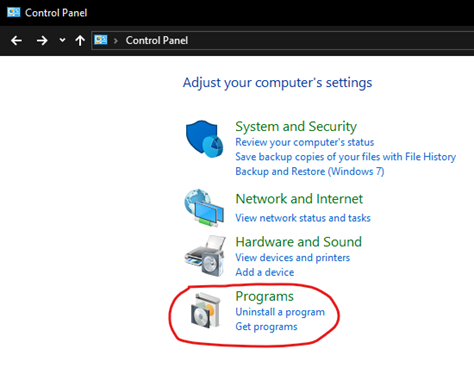 Then select Default Programs: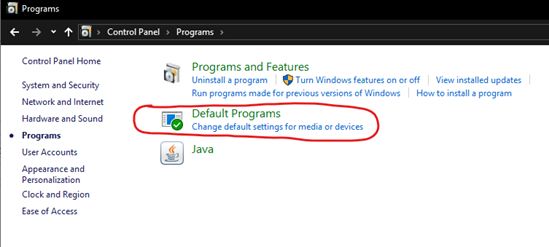 and click on Associate a file type or protocol by file type…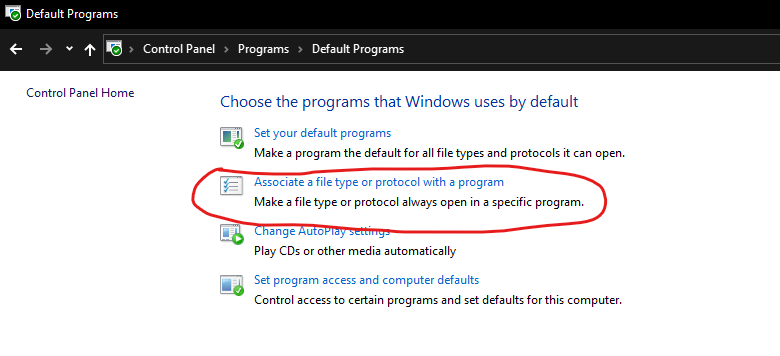 In the new window, scroll the Default Apps pane until you see Choose default apps by file type: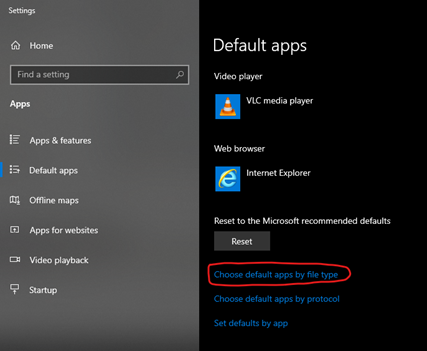 In the
Choose default apps by file type
window, scroll the suffix list until you see the
.jnlp
file type.
The Java Web Start (JWS) Launcher app should be associated to that suffix: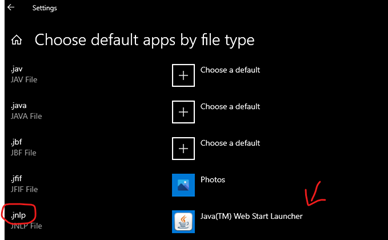 If another app is associated, click on its icon. If no default app has been set yet for .jnlp files, you will see instead this icon:
In both cases, click on that icon and a list of compatible applications will be displayed. Select the JWS app from that list. This will set JWS as default app for JNLP applications.
Note:: In case JWS Launcher app is not listed anobg teh default apps for .jnlp, then Java Runtime Envrionemnt has not been installed on your PC.
To install it, follow the JRE installation instrunctions.
If you encounter any issue in following the above steps, or have any questions about this procedure, please do not hesitate to contact our Help Desk