Internet Explorer Phishing Filter
Description
A user attempts to log into Portal. Each time the user enters a username and password and attempts to log in, login is denied without any warning messages or descriptions. The username box and the password box appear blank again.
This problem is specific to Internet Explorer and caused by Internet Explorer's Phishing Filter. A user will be able to log in properly once Internet Explorer's Phishing Filter is configured for our site.
Steps to Configure Phishing Filter
Go to Internet Explorer's (IE) tools menu in the top right corner of your screen. The tools menu may appear as a gear in the upper right hand corner. Click the menu and select option "Internet options".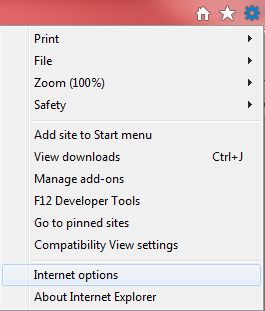 On the privacy tab, click button "Sites".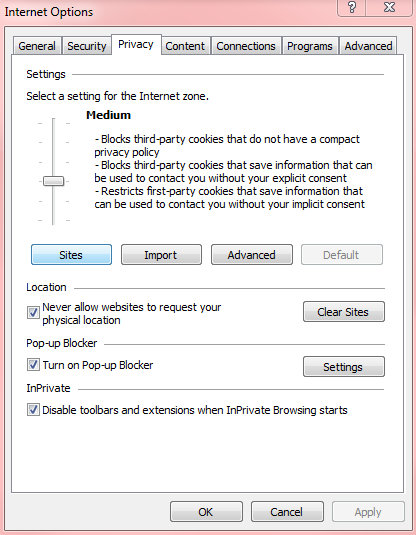 On the line that reads "Address of website", type "upenn.edu". Click button "Allow". You will now see "upenn.edu" in the box that reads "Managed websites".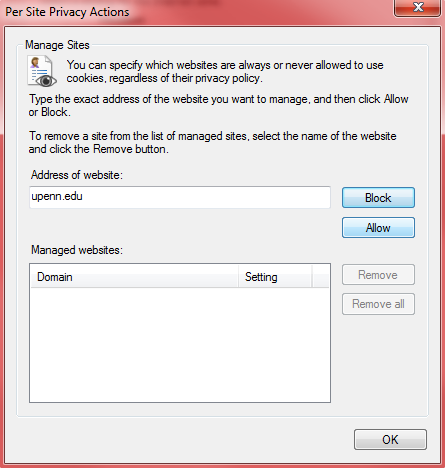 If the problem continues after completing the above steps, please clear your browser's cache.