Common Issues with CRCU portals
1) Bad page rendering in IE
A portal page does not render correctly in IE. For example, on the Regain portal (www.regaintrial.org), instead of this page: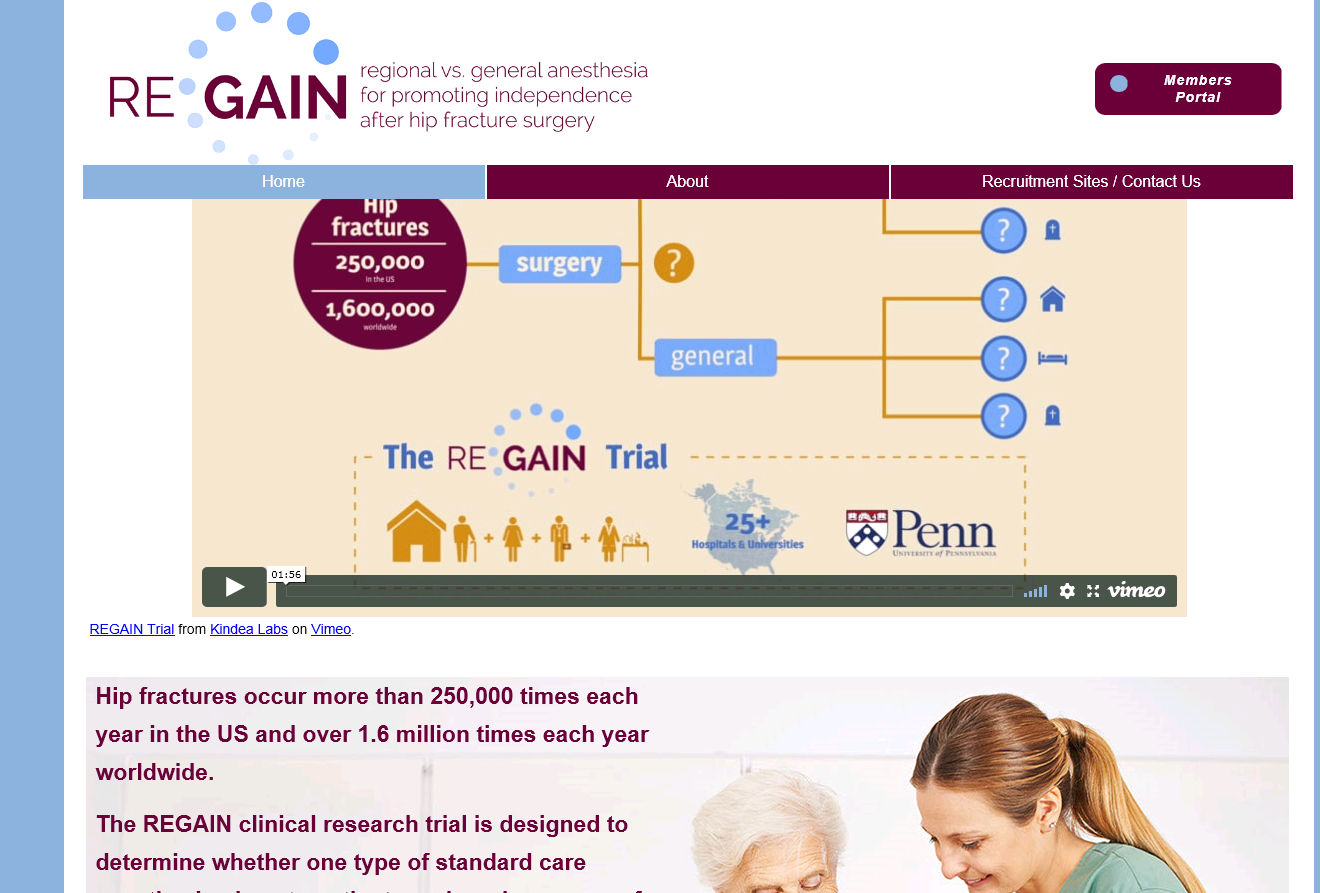 you see this one:

Signs are, as you can see, non-scaled images, the toolbar and the video not showing up. These are symptoms that the current JavaScript level in IE is too low. To find out, please check your Compatibility View settings in IE.
You can get to them by clicking on IE's gear icon, then selecting "Compatibility View settings".
A new window will open:
If the portal you are trying to access is present in the website list (here regaintrial.org), select it, and then click on the remove button.
Close this window. Go back to IE and refresh the screen if necessary. The page should now display correctly.
Should you have any further question with the above procedure, please call (216 5734623) or email (crcuhelp@mail.med.upenn.edu) our Help Desk.