Using RDC 4.6.6 on Windows 10
Warning: This procedure is not supported by Oracle.
Windows 10 comes with the new Microsoft Edge browser as default browser instead of Internet Explorer (IE).
However, IE11 is still available, although not visible in any program menu.
RDC 4.6.6 at this time is only certified with IE, so for Windows 10 users we have come up with a simple procedure
to invoke RDC with IE.
Open the RDC login screen in Edge browser:

Then click on the three-dot menu on the right (see red arrow):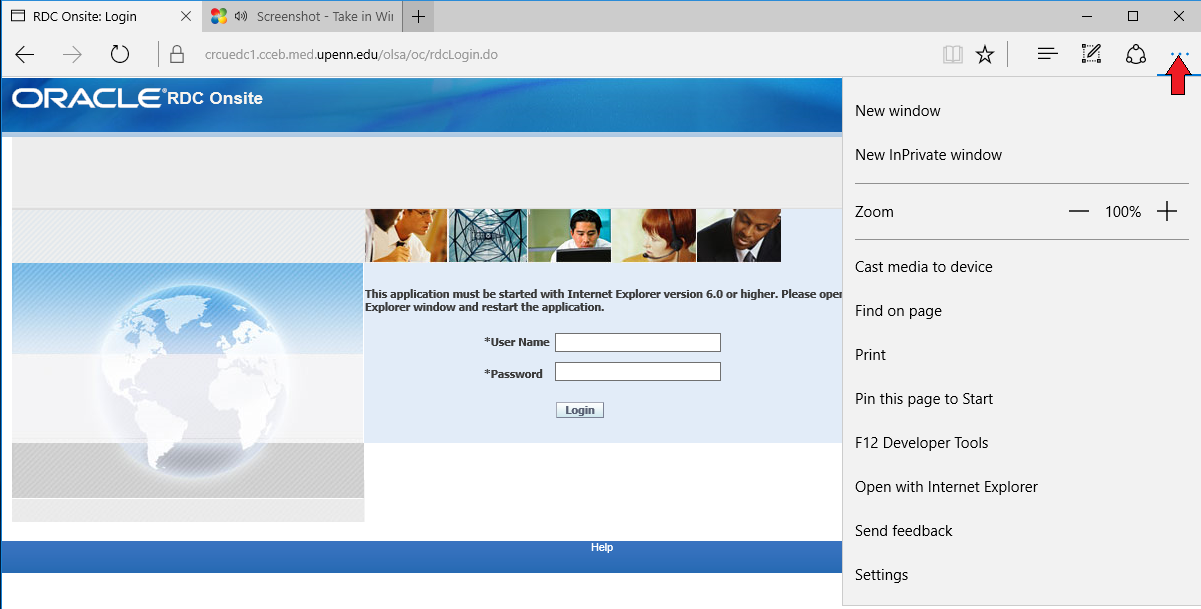 Select "Open with Internet Explorer" option (selected in red):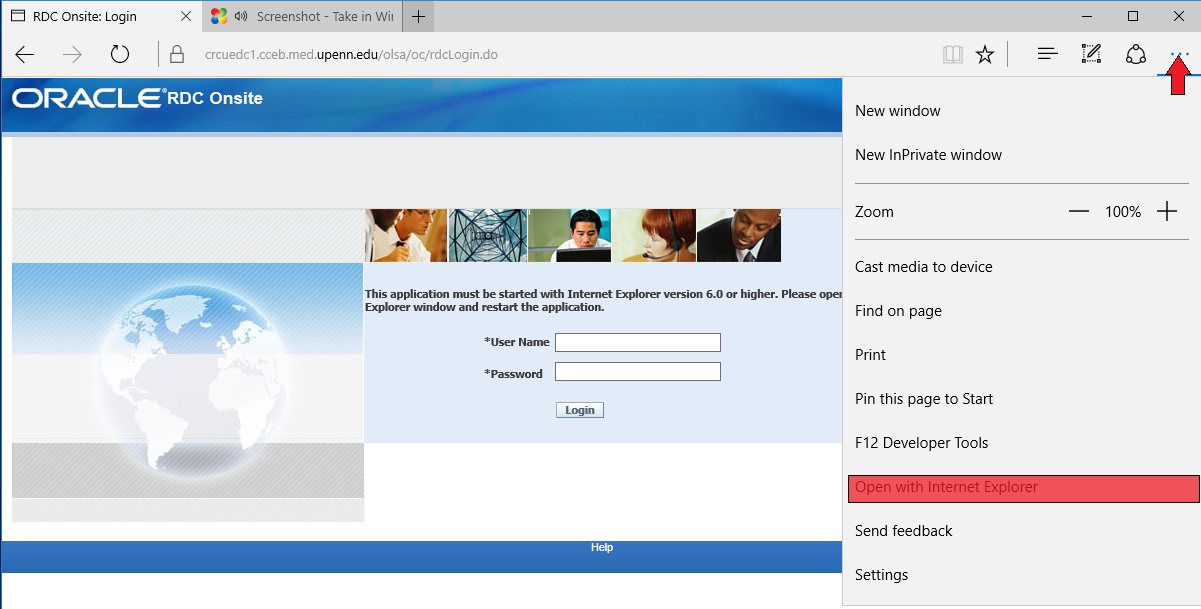 RDC login will now come up in IE.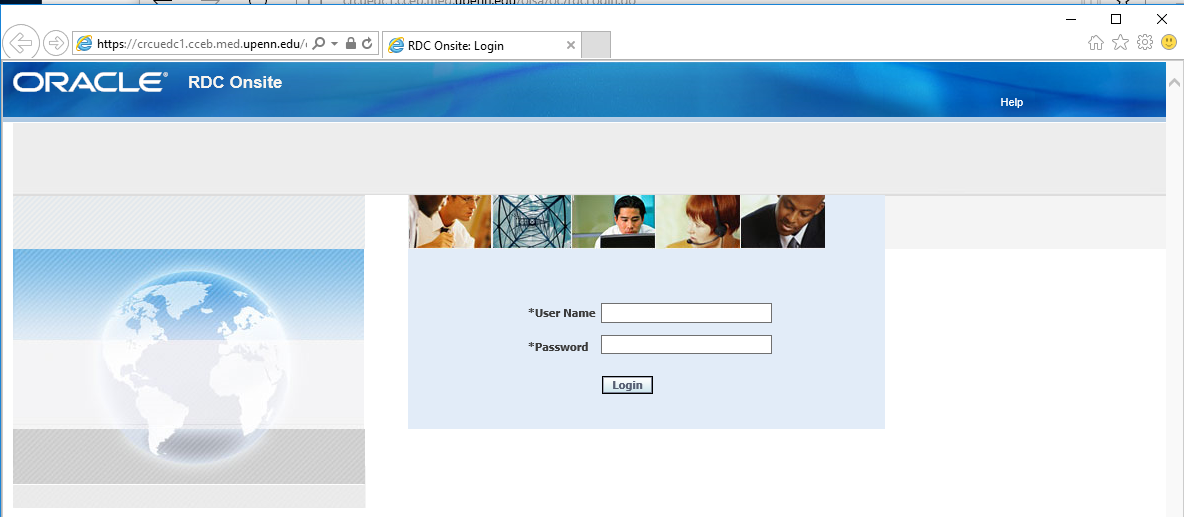 and you will be able to log in RDC:
If you encounter any issue with the above procedure, although not supported by Oracle, please call (216 5734623)
or email (crcuhelp@mail.med.upenn.edu) our Help Desk and we will try to help you to the best of our knowledge.